Search Engine Optimization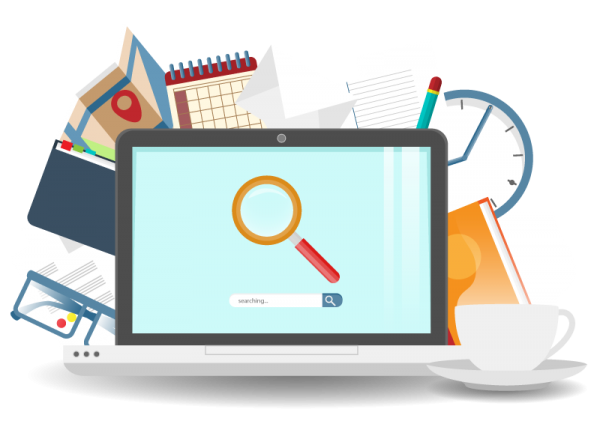 In the offline, brick and mortar world, a large part of your success in getting lots of people in the door is location. A fast food drive-thru will have many more customers if it's right next to a busy college than on a lonely street on the outskirts of town where no one goes.
When it comes to the World Wide Web, your search engine ranking is like your "location". If your business shows up in the top results of the major search engines such as Google, Yahoo and MSN, you will experience an abundance of leads entering your 'doors' regularly by visiting your website.
The technical term for getting your website to show up at the top of the search engines, is "Search Engine Optimization". It's the process of using onsite and offsite optimization methods to show the search engines that your website is the most relevant site for the particular phrase a person has entered in the search box.
Because the ranking criteria the search engines use to judge and rank websites changes so often, success with this marketing method depends not only on your knowledge of the key concepts, but also on staying up to date and on the cutting edge of the ever changing rules.
Luckily, our team has years of experience in successfully attaining and maintaining top search engine rankings for our clients, and we always update our methods with the latest changes.
Are you showing up when your customers are searching for you in the search engines? Or are your competitors taking advantage of all those leads that should be yours? Give us a call today and let's talk about how we can get your business dominating the search results, and your website flooded with new leads who are searching for what you offer.

In addition to your website being ranked in the search engines, another powerful tool is Google+ Local, previously Google Maps. Google has now transitioned to this new service when displaying the "maps" results on google searches and mobile phone searches. It is also a more social version of the previous Google Maps – for you and your customers.
With the new 'Local' tab, which is on the left-hand sidebar of Google+, people search for a specific business name or can browse through the various listings which include categories like restaurants, department stores, bars, dentists and so on.
A Google Local page will show information about your business including contact information, location, reviews, videos, special offers and photos.
What About Google Places?
What's great about Google Local pages is they are similar to company Facebook pages. They're also indexed by search engines. Google Places were not indexed by search engines. If you had a Google Places page, you'll find that it's been replaced with a Google+ Local page. Your information has been switched over to the new format.
Google+ Local listings have many advantages over other types of business profile pages, and the listings can be optimized to show up in more Google search results, giving you even greater exposure and far more leads.
The combination of search, mobile and Google+ along with user reviews makes Google+ Local the greatest opportunity for businesses to do social media marketing.
If you don't have an optimized Google+ business page yet, now is the time to get started.